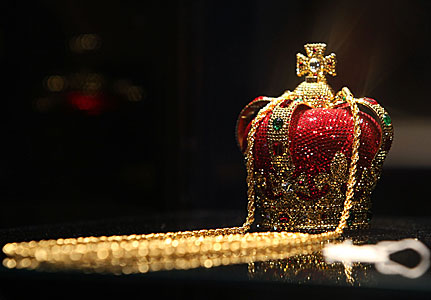 My world famous coronation chicken
It's not often I make this, because it's such a hassle, but the results go down a storm every time. I have lost count of the number of people who have asked me for the recipe, or indeed the number of times I have scribbled it out on scraps of paper, so here it is, once and for all, for everyone to enjoy. Reserved for high days and holidays, I only ever bother to make it in large quantities for a scrum of people.
You will need:
4 big chickens, whole, for roasting
3 big pots of Greek style natural yoghourt (unsweetened)
A jar of regular mayonnaise
A big knob of fresh ginger
2-3 cloves garlic
2 big handfuls of sultanas
1 jar of korma curry paste (or make your own paste if you know what you're doing)
half a pot of medium curry powder (or just chuck the whole thing in if you're feeling spicy)
A heap of onions – say 4 biggish ones
2 tins of coconut milk
2 tins of peach slices, drained
1 head of clean celery, diced
This is what you do: (be warned: the whole process can take up to 2 days, including wine consumption)
Roast the chickens and leave to cool.
Get a big cooking pot and stick it on the heat with  a generous squirt of sunflower oil. Say, half a cupful. Chop the onions quite finely and fry gently, which will take a little while. Don't let them burn or go all brown. You're looking for nice, softened, transparent onions which will start to release their sugar after about 15 minutes or so. You can tell because the spoon starts to pick up caramel. Don't rush this bit. Listen to some good music or something.
Finely chop the garlic and ginger. Sling those in the pan, give them just a scant minute with the soft onions, then bung in the whole jar of curry paste and the curry powder, stirring constantly until the spices are cooked (say about 5 minutes). It will turn into a big lump of paste. Keep stirring. If you don't cook the spices, the end dish will taste a bit raw.
Add the coconut milk, stir thoroughly, throw in the sultanas which will need to plumpen, and allow the sauce to cook for at least half an hour on a very low heat making sure that it doesn't catch on the bottom. Leave in the pan to cool, which takes ages. Do not turn it out of the pan. You'll need that for the mixing.
Strip the roasted chickens and cut into bite sized pieces. Throw into a seperate bowl. Allow to cool.
When the sauce is cool (it must be cool or the mayo will split and go horrible), mix in all the yoghourt and mayo – mix really well. Throw in the chopped celery and stir. Bung in the chicken pieces and mix thoroughly – be gentle or the chicken falls apart. Cut up the peaches into small chunks and fold through the chicken mix. Turn out onto a big serving dish and stand back while the crowds go wild.
By the way – the crown, pictured above, was among Michael Jackson's belongings. What a mess that whole thing was. Somebody somewhere knows the real story.