Sorry you missed…
I'll be at the first Derby Book Festival on Saturday 6th June at 5pm at Quad.
The Writers' Conference 2015, Saturday 28th March, Nottingham University. I'll be chairing two panel discussions during the day. Morning session discussing comedy in writing, afternoon session discussing the publishing process and the importance of having an agent.
2014…
Thursday 12th June – Wirksworth Library, Derbyshire. An evening with some of the writers from this year's East Midlands Book Award.
Saturday 21st June – Lowdham Book Festival. I shall be joining in the Reading Group Day at Lowdham Village Hall from 10.30am – 1pm, joining other writers and book lovers for readings and lively discussions over coffee and cake.
Thursday 15th May – East Midlands Book Award, Canon's Ashby House, Northamptonshire. Celebrating the best book published by an East Midlands writer in 2013, acclaimed novelist Anne Zouroudi will present this year's winner with £1000.
And the winner is… Under The Jewelled Sky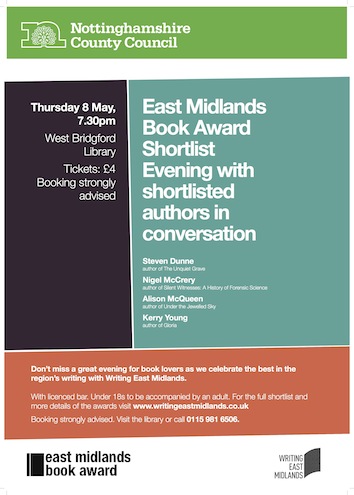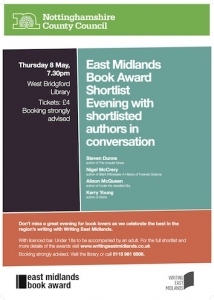 Thursday 8th May – NOTTINGHAM.  East Midland Book Award – Shortlist Event. I will be among the shortlisted writers gathering together for a special evening of conversation  at West Bridgford Library, (Nottingham NG2 6AT). Tickets can be reserved at the library on 0115 981 6506. The full shortlist for this year's award can be found here.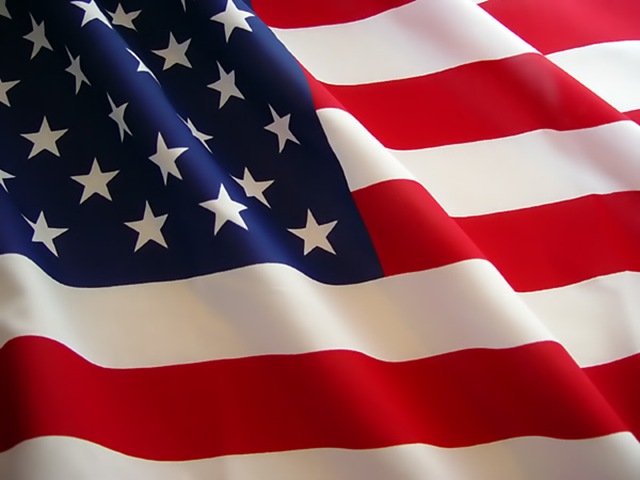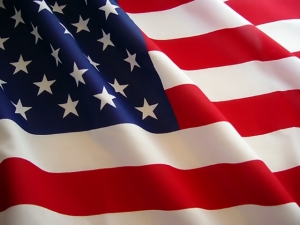 My "virtual" tour will come to a close some time in February, after which I shall be throwing a few things into a suitcase and hopping over the pond for a whistle-stop book tour.
2014 US Book Tour
I would like to say an enormous THANK YOU to everyone who hosted me during the book tour in March. It really was a whirlwind  and I had seriously underestimated some of the distances which meant that some cities rushed by in a matter of hours before I was back at the airport heading for the next venue.
It was marvellous to see such a vibrant scene going on in bookshops and libraries up and down the country, particularly when we in the UK have been watching the sad demise of so many over here. Yet what are we to expect when our libraries and bookshops keep to the old-fashioned traditional opening hours and fail to adapt with the times?
Were I not a writer, I would have been inspired to come home and open a bookstore immediately, modelling it on the wonderful examples set by Books & Books in Coral Gables, or Bookbar in Denver, where people can gather to eat, drink, hang out, enjoy themselves. These are not just bookshops, they are destinations.
So thank you America for a superb tour, filled with great experiences and wonderful people.
US book tour events…
If you're around any of these locations please do come along and say hello. You'll be in the very finest of company (i.e. with people who love books and reading).  Events are detailed below, preceded by a few days in wonderful New York City to readjust the body clock…
Wednesday March 12th – INDIANAPOLIS
4.30pm, Public Library Association Conference, Indianapolis. Book signing and a chance to chat at the Sourcebooks booth.
Thursday March 13th – McHENRY, IL
7pm, delightful evening book discussion at McHenry Public Library, 809 N. Front Street, McHenry, IL 60050
Saturday 15th March – NAPERVILLE, IL
2pm event at the buzzing Anderson's Bookshop, 123 W. Jefferson Ave, Naperville, IL 60540
Sunday 16th March – GLEN ELLYN, IL
2pm Glen Ellyn Public Library, 400 Duane St, Glen Ellyn, IL 60137
Monday 17th March – FRANKFORT, IL
1pm, lunchtime book discussion at Frankfort Public Library, 21119 S Pfeiffer Road, Frankfort, IL 60423
Wednesday 19th March – MIAMI
8pm, discussion and signing at Books & Books, 265 Aragon Avenue, Coral Gables, Miami, FL 33134
Thursday 20th March – PORTLAND
Discussion and signing at Powell's Books at Cedar Hills Crossing, 3415 SW Cedar Hills Blvd, Beaverton, OR 97005
Friday March 21 – PHOENIX
7pm,evening event at Changing Hands, 6428 S. McClintock Drive, Tempe, AZ 85283
Saturday 22nd March – DENVER
7pm at the gorgeous Bookbar, 4280 Tennyson St, Denver, CO 80212. It's a bookshop and a bar! What's not to love?
Virtual events for book clubs
Do get in touch if you would like to organise a virtual event for your library or book club via the magic of Skype or text chat.
MONDAY 27th JANUARY  Join @Alison_McQueen tonight 8pmET/5PT/1amGMT for a book club chat about UNDER THE JEWELED SKY (Yes, there will be prizes!) click here to join the Facebook Chat
16th January 2014
By the power of Skype I will be joining the lovely book club at Mansfield Public Library in Massachusetts on Thursday evening. I adore Skype book club events. They're such fun. Isn't technology marvellous? Here's their Facebook page.
27th January 2014
An hour-long evening Facebook chat session on the Sourcebooks Facebook page with readers, bloggers from my current blog tour, and anyone else who fancies joining in. Do come along and ask me anything you like.
US Blog Tour 2014
Just bloggin' along…
Today marks the kick-off of my blog tour. For the next six weeks I shall be guest posting on a whole load of fabulously bookish websites and blogs. There will be interviews, articles, question and answer sessions, excerpts, a few moment of silliness and some wonderful virtual events by magic of Skype and Facebook Chat.
Thursday 9th January… First stop, an interview with Closed The Cover in Florida.
Monday 13th January… with the fabulous Bookaliciousmama
Wednesday 15th January… chatting to Sia McKye over coffee
Thursday 16th January… talking about research at Long & Short Reviews
Saturday 18th January… interview and giveaway at Simply Ali
Sunday 19th January… on Mina de Caro's bookshelf
Monday 20th January… over to Kim in Baltimore on SOS Aloha!
Tuesday 21st January… review from Mom's Small Victories
Thursday 23rd January… channelling Mauritius at Zee Monodee's spot.
Friday 24th January… guest post at Notes Of A Book Lover
Saturday 25th January… stopping by at Rott-I-Tude
Sunday 26th January… with Yuska Vonita at Lust & Coffee
Monday 27th January… talking to All Things Girl
Wednesday 29th January… stopping by today at A Book Blogger's Diary
Sunday 2nd February… interview and giveaway at Books For Life
Tuesday 4th February… review and interview at Drey's Library
Thursday 6th February… guest posting at Passages to the Past
Sunday 9th February… reviews from Mary's Cup of Tea and A Work In Progress plus a guest post on writing
Tuesday 1th February… stopping off at Gerbera Daisy Diaries
Thursday 13th February… review from So Many Books, So Little Time
Friday 14th February… why I love bookshops at Historical Tapestry
Saturday 15th February… review from Peace Love Books
Monday 17th February… review from Confessions of a Book Addict
Thursday 20th February… review and guest post at A Bookish Affair