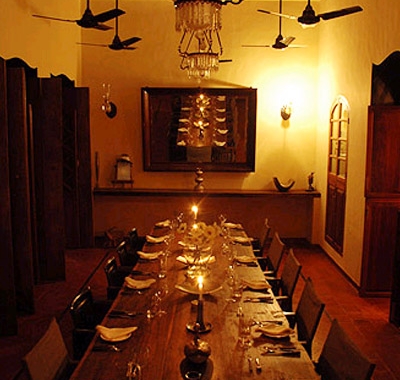 Home from home in India
I shall share with you a little secret… the most beautiful guest house in south Goa where I have hidden myself away and finished several novels. The Vivenda dos Palhacos, (run by brother and sister team Simon and Charlotte Hayward, who have long and highly distinguished connections with India), has become my home from home in south India. They have looked after me when I was unwell, made space for me to work without disurbance, fed me, watered me, and been unbelievably generous in their marvellous hospitality.
The house is utterly gorgeous: a lovingly restored 1929 traditional Portuguese house with an older Hindoo house set behind it. The staff are all wonderful, and Simon and Charlotte are two of my favourite people in the whole world.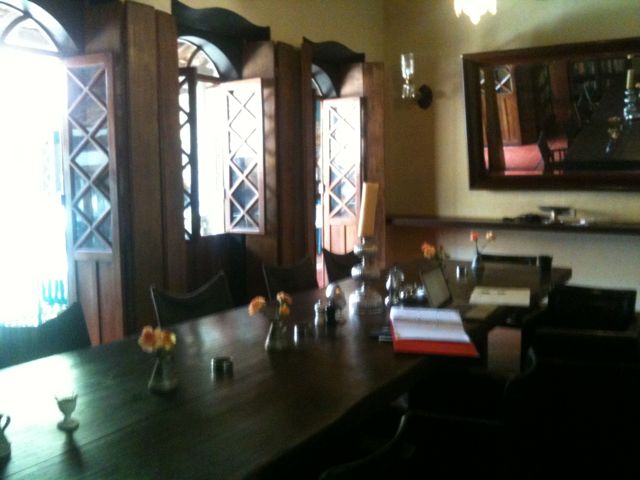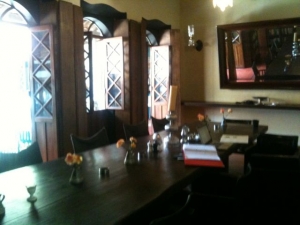 Pictured above is the indoor dining room, which became my temporary office when the heat soared pre-monsoon as I was trying to finish Under The Jewelled Sky. I seem to recall spending most of that visit with my head in my hands.
Lastly, mein host, Simon, worked in advertising for many years before becoming an hotelier. Here is this year's poster for the monsoon special offer…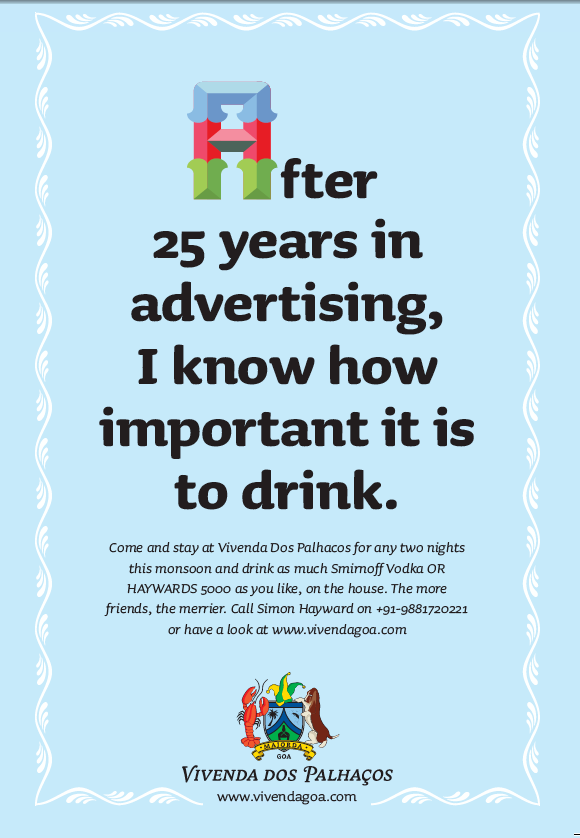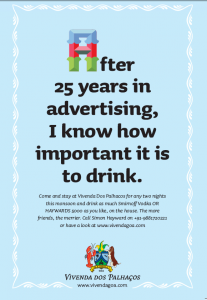 Don't leave home without…
Fiona Caulfield's LOVE TRAVEL guides are essential packing for the luxury vagabond. Fiona has a wonderfully discerning eye, and is marvellous company too.