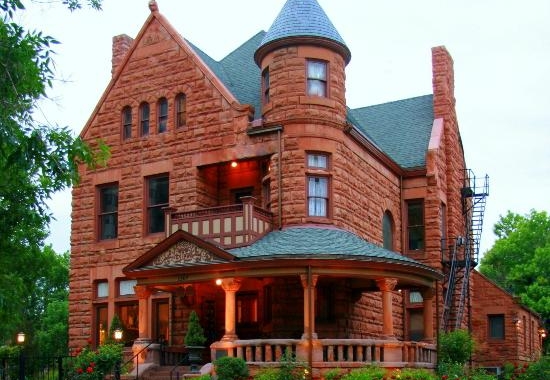 The best little guest house in Denver
You know that thing when you walk into a hotel, tired right down to your boots and somebody sweeps you up and makes you feel right at home? I can count on one hand the times that has happened to me – and I travel a LOT. If ever I find myself in Denver again I wouldn't dream of staying anywhere other than Capitol Hill Mansion. It's a gem of a guesthouse with the loveliest, funniest host in the form of Carl The Cowboy In The Kitchen.
Breakfast this morning (and every morning apparently) was a veritable banquet. Three courses of utter deliciousness that threatened to destroy what little is left of my waistline. A few hours later and I'm so relaxed I could just melt into the floor.