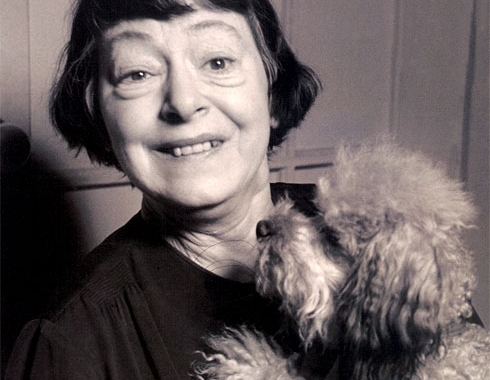 The Inimitable Dorothy Parker
It's a cruel March morning out there. Brutal easterly wind flinging sharp snow into the windows, and my car is nothing more than a white heap outside. On the upside, Waitrose are doing 33% off their rather decent prosecco, and I have all the ingredients in the fridge for spaghetti carbonara. What's not to like? I vote pyjama day.
What better kick-off to a snowy morning than this wonderful interview with Dorothy Parker for The Paris Review.
Incidentally, and something that rather struck me in these economically dismal times where I see creative friends pressing worried faces into tired hands, their refrigerators empty… this is what Dorothy Parker said about state support for artists. Parliament, take note.
"I think that the art of the country so immeasurably adds to its prestige that if you want the country to have writers and artists—persons who live precariously in our country—the state must help. I do not think that any kind of artist thrives under charity, by which I mean one person or organization giving him money. Here and there, this and that—that's no good.
"The difference between the state giving and the individual patron is that one is charity and the other isn't. Charity is murder and you know it. But I do think that if the government supports its artists, they need have no feeling of gratitude—the meanest and most sniveling attribute in the world—or baskets being brought to them, or apple polishing. Working for the state—for Christ's sake, are you grateful to your employers? Let the state see what its artists are trying to do—like France with the Académie Française. The artists are a part of their country and their country should recognize this, so both it and the artists can take pride in their efforts. Now I mean that, my dear."
Well said, my dear.
Incidentally…
If you are not already familiar with her wonderful body of work, you might want to start off with The Portable Dorothy Parker, a collection of her short stories, poems, reviews and articles. Unsurprisingly, there is also a Dorothy Parker Society, devoted to her life in New York.