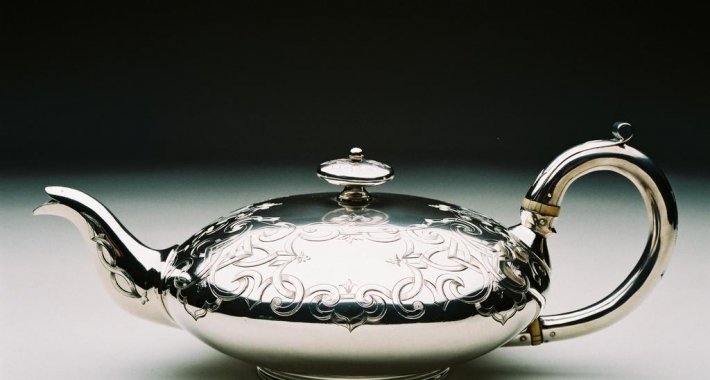 Tea with the transvestite
I probably wouldn't have given it a second glance had it not been for the two glasses of wine over lunch with my agent, but I've always been a sucker for a great hat. This one was a doozy. Bright red, fox fur, (I know, I know), and right there in the window of one of those lovely Dickensian shops in the Burlington Arcade. I went in and asked how much, (six hundred and seventy-five quid), backed out pretty quickly without trying it on, only to be accosted by a man dressed as a woman, loitering in the arcade and now peering into the same window. 'How much was it?' he asked. Six hundred and seventy-five pounds, I said.
Now, I should tell you right here that in that split second about a thousand things flashed through my mind. First and foremost: oh lord, it's a man dressed as a woman, a very badly-dressed woman at that, and he's come out for the afternoon to have a wander about while pretending to be a woman, and he probably does this a lot, pouncing on strangers, having some kind of fantasy about being a lady out shopping. Only an idiot would have thought this was a woman. If the face weren't giveaway enough, one had only to glance down at shovel-like hands and outsized feet to get the picture. I guessed he was around sixty. The wig had seen better days.
We pursed our lips at each other in disapproval of the price. 'I love fur,' he declared, a strained sing-song voice that sounded like Alastair Sim's headmistress in the old St Trinian films. He was wearing an awful acrylic jumper, pale pink, a double string of pearls, a green skirt that may have been made out of crimplene, and a rather grannyish blue raincoat of the sort you find in Debenhams. This was a man who probably dreamed of wearing mink, and long white satin gloves. 'Although it's unacceptable to say so these days,' he added. I agreed, smiled, and began to walk. So did he.
I had been adopted, him walking beside me, and I got the impression that he was waiting for me to either tell him to bugger off, or to make my excuses and walk away in the other direction, fast. Instead, I slowed down, browsed windows that I had no interest in, and asked him what he thought of this and that. I don't remember a time when I have seen someone look quite so thrilled. He excused his handbag, which in fairness was truly horrid (I'm guessing Oxfam, purchased in a hurry, possibly not while dressed as a woman), and went on to explain that the one thing he was on the lookout for was a designer handbag. He stressed the word designer, like it meant something. He also told me that he would be on his way to Florence in a fortnight's time for a holiday, o solo mio. I wondered if he was planning on going to Florence as a woman, and how he would manage that, given the way things generally are at passport control.
'Do you drink coffee?' he asked. I told him yes, but only when they've stopped serving wine. I had already seen where this encounter was going, and that was fine by me. I adore strange encounters, and I'd been in far weirder situations than this, deliberately. My acceptance of the coffee invitation was met with a gasp of delight, particularly when I insisted she be my guest. I took us somewhere decent, a place where chic shoppers and bored women stop for light lunches and mid-afternoon champagne. She introduced herself as Anthea, and seemed blissfully unaware of the sideways glances she drew from, oh, everyone. They would look at her, then at me, then at her again, like it made no sense.
By four o'clock, Anthea suggested we go to the opera together. She already had the tickets, for next month, but she hadn't decided who to go with. After a second glass of champagne, she had the most marvelous idea and suggested that I come along to Florence. She wrote down her address and phone number, and I promised to let her know. Asking for mine in return, I explained that I don't actually have a telephone, and that I was currently living in a hotel due to a small family crisis. Two huge lies, but it was an afternoon of lying anyway and she didn't appear to notice. I wondered how long it would be before she needed a shave, and whether it was one of those things she had to keep an eye on when she was out, like a vampire hurrying back to their coffin. There was definitely a shadow there.
I wrote to Anthea a few days later, using stationery purloined from The Berkeley hotel in Knightsbridge during a distant stay. I told her how delightful it had been to make her acquaintance, and sidestepped her kind invitations with a flimsy excuse. By way of compensation, I enclosed a jaunty silk scarf for her. I never mentioned that I was a writer. I never do.